Haematology – Clinical Knowledge
Get your blood pumping with this Haematology series!
---
---
Neatly packaged into three chapters, Dr Alex Cairns our haematology educator will walk you through the key conditions and concepts you need to know of in detail, before running you through some of those exam niche classics.
For each condition, Alex will take you through how it presents, what investigations you need to think of ordering if you suspect it, and the initial management you need to know to be exam ready.
Figures and diagrams have either been produced in house, or are provided by Scion Publishing. Occasionally images have been sourced and used under licence agreements. You can request a reference list via educator@study-hub.org
---
Need More Help?
---

This series is proudly sponsored by the BMA
---
---
Meet The Educator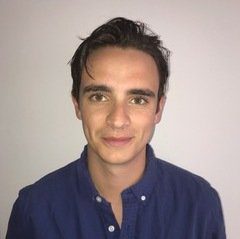 Dr Alex Cairns
IMT1 at North Middlesex Hospital
"I'm Alex and I am working with Study Hub as an official educator! I am currently an Internal Medicine Trainee working at North Middlesex Hospital. I graduated from Leeds Medical School in 2011 and completed my Foundation Training within Imperial NHS Trust. I have an interest in Haematology and have just completed two years working as a Haematology SHO at St George's Hospital.
Outside of work, I am a keen sportsman and enjoy running, swimming and playing golf. If you have any questions then please feel free to contact me; I hope you all enjoy my episodes!"
Coagulative and bleeding disorders