---
---
An innovative series for students that fully integrates basic science, clinical medicine and surgery. With its engaging and authoritative text, featuring insightful clinical cases, graphic narratives, SBAs and a wealth of other learning tools, Eureka has everything students need to succeed in medicine and pass their exams.
Price Breakdown
£20-30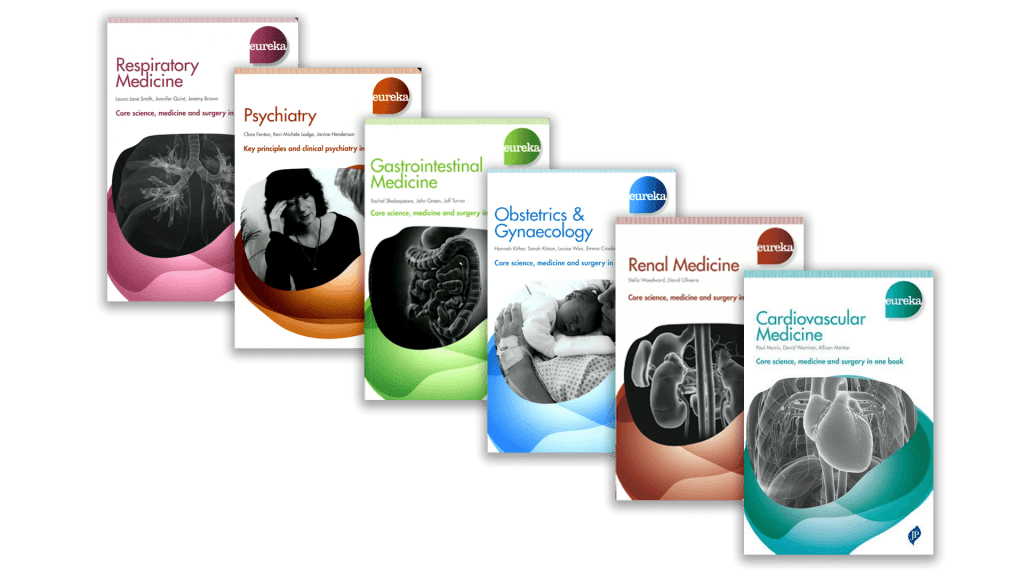 ---
---
Weekly Newsletter
Sign up to our fortnightly newsletter for updates, news and competitions.
Subscribe to our newsletter!
---
Join Study Hub as an
Educator
Open to all students & doctors who are keen on teaching.
Clinical & Communication skills teaching & demonstrations
OSCE prep & examining mocks
Clinical knowledge / case based teaching
SBA Based Revision sessions
Feel free to suggest anything else you would like to teach!